Georg Gratzer

Born on the 5th of November 1977 in Graz, Austria Georg Gratzer grew up on a hill farm in Floing. This very small village in the Austrian countryside is known for its tremendous view and lots of sunny days during the year.
Floing, Austria l Stoabichler (Gratzer's family name in Floing) - hill farm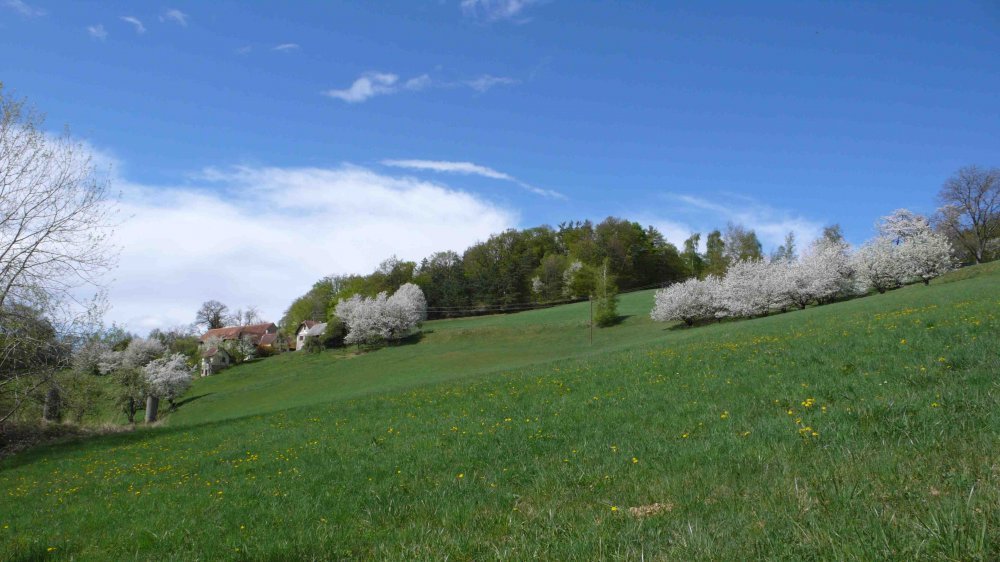 In his childhood Georg Gratzer´s musical senses got awaken by listening to Mozart´s Clarinet Concerto in A Major on one of his father´s records. The only way to get this enchanting sounding instrument in his hands was joining an Austrian Marching Band.
At the age of 14 after years of playing and marching at funerals and entertaining people at all kinds of countryside festivals he quit and returned the clarinet and uniform, because another music and instrument required all his energy: Jazz & Saxophone
Apart from going to school, singing in the church and doing farm work Georg Gratzer started to perform with his first Jazz Quintett and with a Big Band playing the music of Glenn Miller.
In the early 1990s Georg Gratzer got introduced by a friend to the so called Ethno or World Music. Since there was no internet at that time he immediately started to ask around, who will go on holiday to Australia, because he needed a Didgeridoo as soon as possible. It took four months. Meanwhile he was practicing on a sewage tube.
Georg Gratzer continued looking for new sounds. Something was still missing. But at one day at the age of 16 he found his missing instrumental link: the flute
The silver flute felt immediately like an extension of himself. It opened complete new possibilities than reed instruments like saxophone or clarinet.
Having noticed the boy´s interest in the flute and in music from foreign countries it was his father, who brought him two bamboo flutes from a trip to Japan.
Playing all these different kinds of ethnic and western instruments in various musical styles Georg Gratzer´s priority was still Jazz and Improvisation. He decided to study Jazz saxophone at the Graz University of Arts.
He graduated with honours in 2003 and went to New York to further his jazz training with months of master classes led by Ned Rothenberg and Robert Dick.
After receiving a scholarship from the Austrian government he made London his home, where together with the guitarist Thomas Mauerhofer he worked in the field of theatre music and freely improvised and electronic music.
In 2001 he founded together with the violin virtuoso Klemens Bittmann the band "Beefólk". As the bandname shows Folk Music together with World Music became more and more important in Georg Gratzer´s life. Together with Klemens Bittmann he arranged traditionals from Serbia, Croatia, Tangos by Astors Piazzolla or the music of John McLaughlin in a very unique World Jazz style. Critics called it "Zappa Folk". Concert tours through China, Iceland and Europe followed. Till 2011 three CDs and one DVD with traditionals and originals were released.
Inspired by countless journeys to India, China and South America Georg Gratzer extended his range of instruments with numerous native instruments such as the Chinese Dizi & HuLuSi, the Indian Bansuri or the Peruvian Zampoña. At the same time he became acquainted with different types of traditional folk music and integrated them into his world of music.
In 2009 whilst studying with the Gundecha Brothers in India Georg Gratzer got introduced to the ancient vocal style of Dhrupad. Through the playing of real Indian Classical Raga Music once more a new musical world opened its doors.
Alongside his countless study trips Georg Gratzer has played in concerts all over the world, for example at famous jazz and world music festivals in Grenoble, Paris, Odessa, Belgrade, Sarajevo, Vienna, Warsaw, Bratislava, Hamburg, Berlin, Cologne, Munich, London, Bombay, Kolkata, Delhi, Peking and Hong Kong.
Apart from "Beefólk" Georg Gratzer is the founder and leader of various ensembles, including "Amridan", "carysfortstories" as well as the organ and woodwind instrument project "Georg Gratzer & Johannes Ebenbauer". In addition he also plays with Trio de Janeiro, Timna Brauer's "Mozart anders", the Nenad Vasilic Balkan Band or "Sandy Lopicic Superstvar".
He has published several sound recordings, with Beefólk ("Orka", "Place Dramatique", "Live", "Opera Buffa in Five Microscenes"), with Trio de Janeiro ("Live at Generalihof Graz"), and with Jazztett Forum Graz ("Correlations", "Deviation") amongst others.
In addition he composed and recorded different soundtracks, for example for BBC Europe and Arte. In 2009 he recorded as a soloist on the Chinese Dizi together with Lang Lang on the piano for the Warner Bros Animation Movie "Laura´s Star & The Mysterious Dragon Nian".
Since 2010 Georg Gratzer is Art Director of the Arts Festival KOMM.ST.
Currently Georg Gratzer´s woodwinds are the soprano, alto and tenor saxophone, Bb soprano, alto & bass clarinets, transverse flute, alto flute, Dizi (a wooden flute from traditional Chinese music), HuLuSi (a type of oboe belonging to the mouth organ family also from Chinese music), Bansuri (a North Indian transverse flute made from bamboo), Didgeridoo (the traditional musical instrument of the North Australian aborigines), Ocarina, Quena (traditional south american flute) and Zampoña (a panpipe from the Mid Andes).
When he is not on new musical journeys of discovery Georg Gratzer lives in Floing in a stonehouse from the 1930s in the Styria region in Austria enjoying practicing open air and growing grapes on 300years old vine for his uncle to make delicious "Tresterbrand", the so called Austrian Grappa.